DallasTECHNOLOGY: Partnership Opportunities
We value precision in everything we do, and when we use words like "partnership opportunities" you can be certain we mean it in the authentic sense.
So, when we use the word "opportunity" what do we mean?

"A set of circumstances that make it possible to do something."

- (dictionary.com)
"Something" can mean a lot of things; in essence, partnering with DallasTECHNOLOGY opens a realm of possibility.
Choose the partnership opportunity that best fits you:
---
DFW Small Business Owners /Office Managers/Practice Managers
Customer or Colleague?
We prefer to think of you as a colleague.
Unlike most IT service companies, we value effective communication.
Computers are impersonal, humans shouldn't be; we feel responsibility for our colleague's concerns and partnering with us makes you a colleague.
Our goal is to provide you with excellent service, to implement and maintain your technology needs and inevitably blossom an enduring partnership that harmonizes with your business.
So what sort of services do we offer?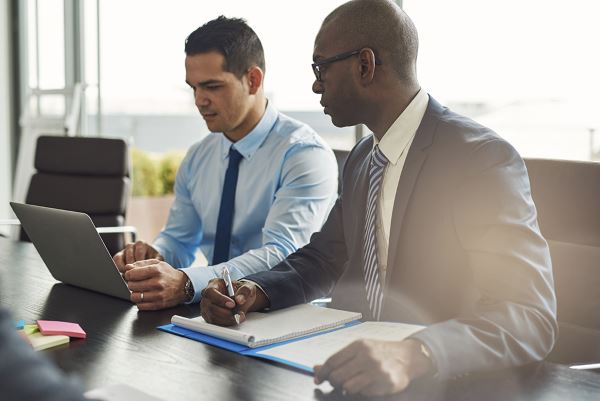 Let's consider a few scenarios where DallasTECHNOLOGY benefits your business.
Success breeds success, so here's a few plots we've conceived.
You have a junior IT technician/systems administrator that needs help. Our senior staff can lead the way. More than just consulting, we foster leadership, giving your staff the skills and knowledge they need to succeed in your business.
Escalation services - Your junior staff can escalate specific issues to our experts as needed.
Upcoming projects that exceed your current limitations? We can help support your projects by augmenting your staff. Find out more about staff augmentation and how it can help your business objectives here.
I'd like peace-of-mind knowing that I have a close relationship with an out-source IT provider in case something happens to my current staff.
I would benefit from a relationship with an IT consultant. I want a consultant that would mentor/provide oversight and assessment/recommendations to help strengthen a more effective IT department within my company. A lot of organizations offer "IT consulting" services whereby they direct your company in the way it should go. But how many can say they effectively strengthened your staff after the terms of the project? We can.
I want to know I have a backup IT professional on standby - someone who has already taken the time to learn our office/technology/network; Ready to jump in and provide professional support on an as needed basis.
I want to optimize the efficiency of my employees by providing all the software/hardware they need in an organized and easy to use manner.
I need outsourced IT services and desktop support to keep my business running.

Submit the form below and we'll contact you ASAP about our partnership opportunities.

---

Staffing Agencies

Don't think short-term engagements are worth it? Think again.
Staff Augmentation is your solution.

We possess the qualified staff you need to fulfill micro gigs/micro jobs and short-term engagements.

You specialize in contract-to-hire or long term engagements, but you keep getting inundated with contracts that you can't fulfill? We'll be your source of talent.

We integrate with your business. No competition here; we white-label our service, thereby fully representing YOUR business.

Don't pass on new opportunities just because you can't meet demand, augment your staff by drawing from a reliable source of talent. We possess fully certified and experienced technicians qualified to meet any of your client's needs.

Save time going through the process of calling and interviewing applicants only to find out they're not qualified.
Focus on fulfilling more profitable job orders without passing up new opportunities.
Let us make you look good, no call backs, we get the job done right the first time!

But don't take our word for it….
Check out our perfect satisfaction & on-time rating with WORKMARKET.

Pricing?
Clients not covered by a pre-existing support agreement can expect $150 per hour as the average market rate for IT consulting in the DFW Metroplex.
Our Business-to-Business (B2B) Sub-contract rates are: $75.00 per hour (Regular) and $93.75 per hour (Emergency)
We can bill through freelance business marketplaces such as: ONFORCE, WORKMARKET and FIELD NATION.

For a more detailed look at staff augmentation and how it can help your business, check out the page here.
..OR Submit the form here to begin augmenting your staff!

---

Field Tech Services

You need IT consultation? Or there's an Emergency?

For some emergencies you can't call 911… You can't expect the paramedics to jump start your network!

.....That's why you call us.

What's an emergency?

Your computers / workstations are down
Your network or server is slow /down
Security vulnerabilities /viruses
You need new hardware or software installed immediately
You need to upgrade software or hardware
You need troubleshooting support
Moving into a new office? It's stressful, we know. But you can rest assured that we'll get you up and running in a flash.

Whatever the need, you need it now, and we're here for you.

We'll also fulfill the needs of your clients on a sub-contract basis!

Submit the form below to request a Field Tech dispatch.

---

Business IT School Placement Coordinator or Technology Placement Coordinator

Theory is great, practice is better!

We deal with the concepts you teach on a daily basis and we offer your students the hands-on experience they need to initiate a solid career in Information Technology.

You care about your students, we care about our employees.
Employers are seeking experienced individuals in addition to educated/certified, so it's critically important your students get the best chance they have to succeed by getting real hands on experience.

No, really, real hands-on experience.

Many institutions claim they give students the necessary skills to survive, but once they're launched into the IT pandemonium, they get thrown to the wolves. Under our leadership, you'll be certain your students are a part of the wolf pack before they're left on their own.
So, what will students learn?

Desktop support and troubleshooting
Installation of enterprise software systems
Structured cabling
Backup services
Disaster recovery services
Data Retrieval
Cloud service paradigm
Network management
Network Security
VoIP and telecommunication systems
Business continuity planning
The managed services business model

Submit the form to get your students on the path to success!

Business Referral

Know a business owner who needs help with their IT? Refer them to us, and receive up to $500 commission

If you like to keep your customers/clients happy, and you only recommend the highest quality products and services, then we're a good fit for referral.

Of course, as with everything we do we're interested in establishing long-term mutually beneficial partnerships.

If you provide a high quality service/product that is applicable to our clients, you can expect a referral from us as well.

We offer up to $500 for qualified referrals, and up to $75 for break-fix clients.

Submit the form below to refer a business and earn your commission.

---

Competitors

Competitors? Why not comrades? After all, we have a lot in common.

How could we benefit other managed service providers?

You're outside DFW but have a client that needs service in DFW? We'll provide service on your behalf while representing your business as a Business-to-Business (B2B) white-label sub-contractor.
You lack specific technical requirements that your clients demand? We'll fill in the gap for you. Our bench of degreed, certified and experienced consultants can be your bridge to client contentment.
You have the contract but don't want to go through the hassle? Don't take it as a complete loss, sell your contract.
You want to outsource client projects? We're ready for anything you throw our way.
You want to outsource staff augmentation or micro-gig engagements.
You need help for temporary gigs. You don't want to completely outsource your contract, but you need a little extra push in the right direction? We're here.
You as a business owner need to take a vacation! We'll step in to help manage your business so you can take some much needed time off.
Closing shop and don't want to leave your clients in a lurch? Refer them to us for a steady transition.
You lost a client? Don't take it as a complete loss, earn commission by referring them to another managed services provider.
You've made a recommendation to your client, but you could use an additional experienced technician to sell the solution? We can help you clarify the need to your client.
Need a second opinion? Technical matters can really gain from multiple viewpoints; like a comrade, we can consult you.

We can aid competitors in any of these scenarios (and probably more that we haven't even thought of!)
if any of these apply to you, don't hesitate to call.
OR fill out the form below to start your partnership opportunity.

---

Software/Hardware Vendors

Need support for your products?

We'll help YOUR clients manage YOUR software/hardware as part of their IT solution.

And in the process we'll ensure that their IT infrastructure is operating effectively, ultimately ensuring your product gets the best chance it has to prove itself! You don't want performance issues to be blamed on something you had no control over, do you? You can provide exceptional service alongside your products and ensure greater customer satisfaction all around by partnering with us.

We already partner with several hardware/software vendors, check them out on our (partners page)