Cyb3rStorm™ E-Mail Security
A Natural Disaster For Cyberthreats Everywhere
E-mail is an amazing communication tool. But just like physical mail, it's an appealing target for threats – phishing, viruses, and other dangers. All that, on top of your e-mail just getting lost en route to your customer's inbox.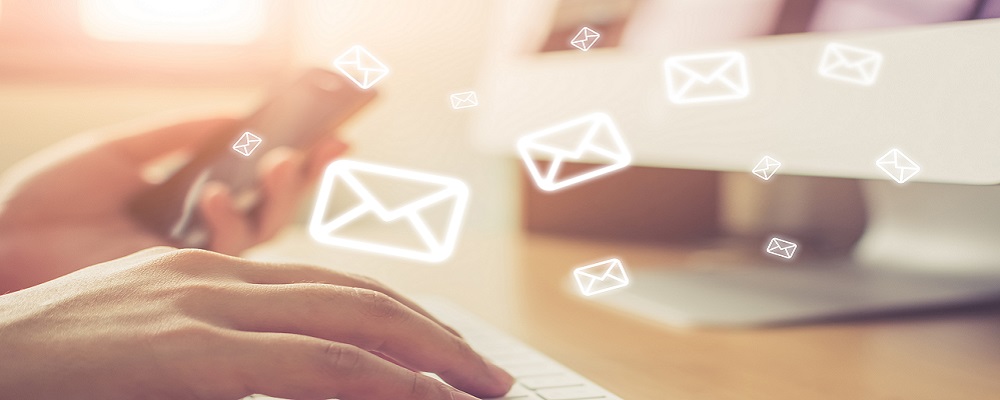 E-mail Security Done Right
When the bad guys approaching your inbox hear the rumble and thunder we bring, they'll be scrambling for cover. With Cyb3rStorm e-mail security, we offer:
Multilayered anti-spam analytics
Stacked anti-virus protections
Support for any number of users and domains
Improved deliverability
And you won't be waiting long for us to build all this up: Cyb3rStorm e-mail security can be up and running in minutes!
Your Solution to Spam and Viruses
CyberStrongHOLD's e-mail security solutions means less spam cluttering your inbox, letting you focus on responding to important messages. This also means that your inbox is protected from phishing attempts and other scams that try to sneak their way in.
Spam isn't the only threat trying to invade your inbox. Viruses like ransomware and trojans are often smuggled via email. With Cyb3rStorm e-mail security's series of anti-virus protection, you can feel confident that these sorts of threats have been blown away before they reach you.
A Growth-Friendly E-mail Security Solution
As your business grows, so will the number of e-mail users and domains that you have. By using our e-mail security service, you can easily and quickly scale your protection up to meet your business's needs. There are never too many users or domains for us to defend.
Better Delivery for Better Business Outcomes
A gatehouse defends both inside and out. Our e-mail security service to you also improves your outgoing mail, increasing delivery to inboxes instead of a spam filter. That's service that can improve your e-mail marketing initiatives as well as any other e-mail-based customer interactions.
Is Cyb3rStorm E-Mail Security Right For You?
A 2015 study by Marketing Sherpa shows that over 60% of customers preferred to receive communication via email. According to eConsultancy & Adestra's E-mail Marketing Industry Census from 2015, e-mail regularly comes in with the greatest return on investment of any marketing tactic. An investment in your business's e-mail security now can mean tremendous returns as your company grows.
We are proud to be Dallas's #1 managed service security provider. And while our roots are here, we can handle e-mail from all over the globe. If you want a local solution to threats from around the globe, there's no better provider than CyberStrongHOLD.